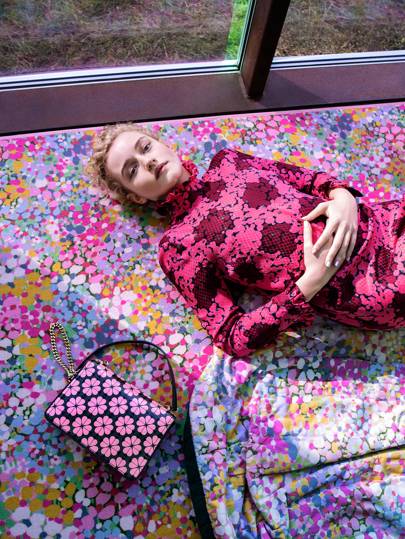 With starring turns in Miu Miu's Women's Tales, the 2019 Pirelli calendar and, most recently, Nicola Glass's first Kate Spade campaign, Julia Garner has carved herself out a neat sideline in fashion. For her, it's not about the kudos, but about tapping into the creativity that comes hand-in-hand with the industry. Spot her keeping the front rows warm at fashion week, for example, and she's mentally forecasting trends, not plotting her new-season wish list.
"People feel the same thing energetically," she tells Vogue over the phone from New York. "Sometimes I'll read scripts [exploring] a similar theme because people want to write about it now. It's the same with design – people are connected."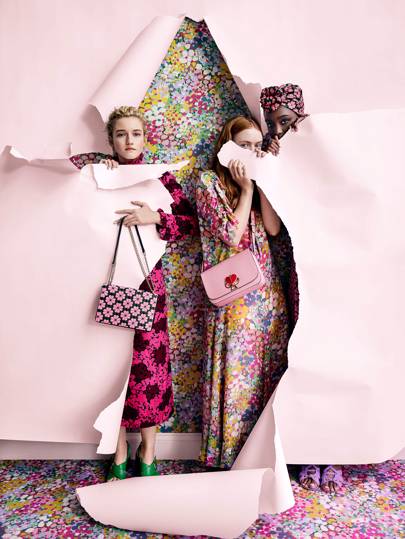 A beautiful piece of clothing, for Garner, is akin to a work of art – "I've always had fun with clothes, because my dad is a painter" – and it was this that drew her to Glass's vision at Kate Spade. "Some of the spring/summer 2019 collection looks like Matisse pieces, particularly his cut-outs," she muses. "Others have little aspects of Monets in them." When Glass asked Garner to star alongside Sadie Sink and KiKi Layne in her debut brand campaign, the decision was a no-brainer. But, again, the motive wasn't the profile boost – it was Glass's use of colour that captured Garner's imagination. When Tim Walker signed on as the photographer – "he's the sweetest guy" – she could foresee something even more brilliant.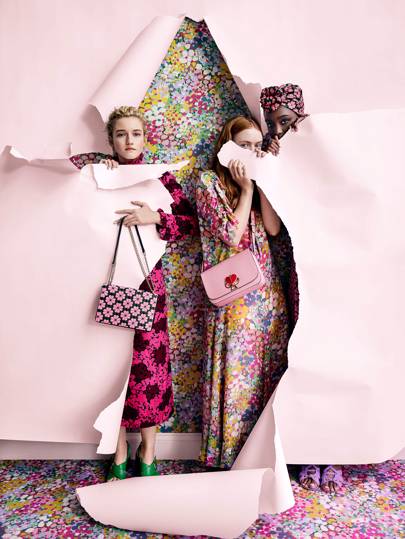 Garner had no difficulty tapping into Walker's fantastical methodology. "I acted out the clothes, which are very gentle and feminine, but strong because of the colour and patterns," she muses. "I felt confident and grounded, but also channelled someone sweet and free."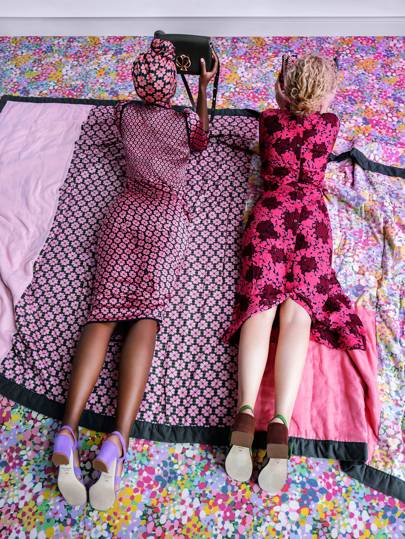 Unlike red-carpet pictures of herself, which she dislikes – "If one isn't good, then it's always everywhere!" – she felt at home on Walker's set and is pleased with the results. In fact, the smorgasbord of psychedelic shades reminds her of her first Kate Spade bag in the most unusual shade of blue. "I've still never seen anyone with a bag that colour, I begged my grandma for it," she says. "And so, in a weird way, as a New Yorker, Kate Spade reminds me of home."


ViaVogue