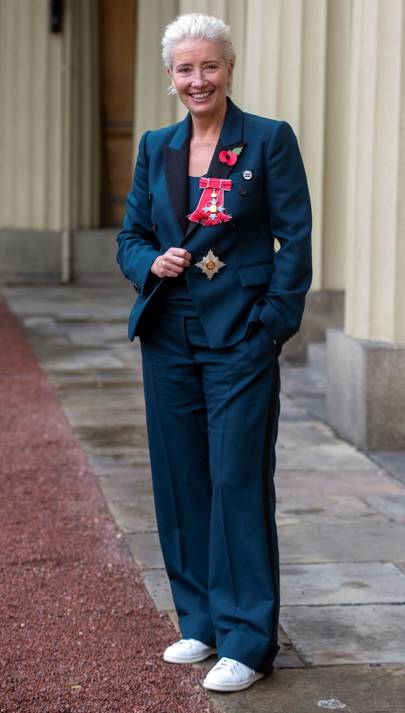 November 7 2018 served as an excellent reminder of how darn fabulous Emma Thompson is. The actress received her damehood from the Duke of Cambridge at Buckingham Palace for her services to drama wearing a custom teal Stella McCartney suit – and vegan Stan Smith trainers also of McCartney's design.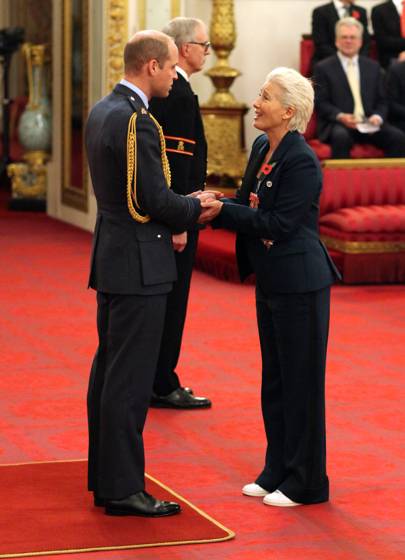 Away with decades of tradition and strict dress codes! Thompson chose McCartney as a representation of British fashion, and pinned a Fawcett Society Equal Pay badge onto the black lapel to say the words she perhaps could not during the investiture ceremony. "I'm very outspoken politically," she told press afterwards. "I'm a card-carrying feminist, human rights advocate… because the establishment needs more people who can speak up for those things."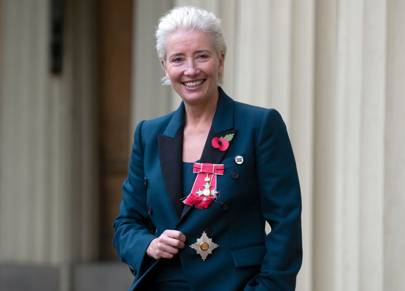 Thompson, who admitted that she sniggered through the ceremony because she has known Prince William since he was little, added that she hopes to use her damehood to draw attention to the plight of children who go hungry in the school holidays. "This is a very rich country with hundreds of thousands of children who don't get enough to eat," she explained. "I'm sorry, but that's just rubbish. I'm going, 'why isn't this top of the list?' We have kids begging in schools for leftover food, that's just awful."
With her husband Greg Wise and their children Tindy and Gaia beside her, the Oscar and Bafta-winning star noted that it was "a very lovely feeling" to become a dame. The message for everyone else? Be more Emma Thompson.


ViaVogue